Engineering Lead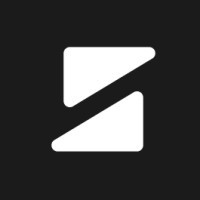 Zefir
Sales & Business Development
Paris, France
Posted on Friday, May 26, 2023
Selling or buying a home is complex, uncertain, and time-consuming. More than 20% of transactions fall through and sellers have an average of 6 counterparties to manage. Today, homeowners are trapped in their homes as moving feels overly complicated and stressful.
Zefir empowers European homeowners to break free and confidently move forward by making the home-selling and buying process fast, simple, and certain. We've secured €25M+ in funding from Sequoia Capital, the early investor behind tech powerhouses like Apple, Google, LinkedIn, Instagram, and WhatsApp.
We are looking for an Engineering Lead who embodies our culture and is ready to take on the challenge of leading a high-performing team. If you are passionate about continuous learning, delivering high-quality code at a fast pace, and being part of a dynamic startup that aims to revolutionize the European homeowner experience, then this role is perfect for you!
Responsibilities 🙌
As the Engineering Lead, you will be responsible for:
- Taking over the direct management of the two engineering managers and assessing the strengths and weaknesses of the engineering team to infuse a new group dynamic.
- Familiarizing yourself with our technical stack and developing a short-term action plan to stabilize our platform in alignment with our ambitions.
- Establishing team operating rules and a unified understanding of what it means to be a software engineer at our company.
- Focusing the tech team on delivery and improving their capabilities to ensure they understand the company's objectives and the importance of their work.
- Collaborating closely with the Product Lead to create a strong partnership between product and engineering.
- Establishing a direct connection with other members of the leadership team to represent the technical team in decision-making.
- Defining a philosophy and providing technical guidance for the team in line with the company and product vision.
- Leading the technical platform development required for our multi-user model and ensuring all necessary components are in place.
- Understanding the company's funnels and metrics to define the technical team's impact and position tech as a facilitator of strategy.
- Developing a strategy to reduce technical debt and implementing a mentoring philosophy to ensure expertise and quality across the team.
- Working on engineers' career tracks, retention plans, and team structuring based on recruitment needs.
- Making the tech team and our projects visible to position Zefir as a leading tech company and attract top talent.
- Building a flexible and robust tech stack, enabling different teams, implementing strong testing and analytics capabilities, and improving overall system integrity.
Preferred Experience ✅
To succeed in this role, we are looking for candidates with:
- Previous experience in a leadership role, managing engineering teams and driving successful software development projects.
- Strong technical background and familiarity with modern software development technologies and practices.
- Proven track record of delivering high-quality software solutions within tight deadlines.
- Experience in platform development, scalability, and stability.
- Excellent communication and collaboration skills, with the ability to work effectively with cross-functional teams.
- A growth mindset, willingness to learn and adapt, and a passion for staying up to date with industry trends.
- Experience with mentoring and developing engineers, promoting career growth, and creating a positive team culture.
Soft-skills expected 😇
In addition to technical expertise, we value candidates with the following soft skills:
- Strong leadership abilities and the capability to inspire and motivate a team.
- Problem-solving and critical-thinking skills to overcome challenges and drive innovation.
- Effective communication and interpersonal skills to foster collaboration and build strong relationships.
- Ownership mindset, taking responsibility for both challenges and successes.
- Adaptability and openness to change, embracing new information and continuously improving.
- Results-oriented mindset, focusing on action and delivering value.
- Data-driven decision-making and a commitment to simplicity and efficiency.
Our values 🔥
At our company, we uphold the following values:
- Committed Owners: We take responsibility for all aspects of our surroundings, prioritize transparency, and provide direct but kind feedback. We prioritize the overall mission of our company and build trust and respect.
- Relentless Builders: We prioritize action, adapt to new information, and believe in continuous improvement through dedication and determination. We value learning and openness to new ideas.
- Simplicity Advocates: We prioritize clear communication, data-informed decision-making, and verifiable goals. We avoid unnecessary processes and bureaucracy.
Perks 🎁
Working with us comes with a range of perks, including:
- An elegant office in the center of Paris (WeWork - 9e) or a remote-friendly environment.
- Mac or PC & Fleex for your home setup.
- Swile Lunch card with 11€/working day and Swile Mobility card with 42€/month for sustainable mobility needs.
- A monthly allowance of 20€ for buying books or subscribing to an audiobook service.
- Alan Health insurance & prevoyance coverage for team members, partners, and kids.
- Monthly team-building days with hotel and transport expenses covered for remote workers.
- BSPCE (stock-option) for all, with a 10-year equity option exercise period.
If you are ready to join a company that dreams big and takes the necessary steps to make it happen, bring your passion, dedication, and focus to help us invent the future!
Are you ready to lead our engineering team into new realms of possibilities? Apply now!
We are looking forward to hearing from you.
What kind of people work at Zefir? All kinds! Zefir is an equal-opportunity employer that has the awesome opportunity to hire talented teammates from a wide variety of backgrounds and experiences, and we're committed to a work environment of respect and kindness. We're united by Zefir's mission, and we celebrate our unique differences.