Operations intern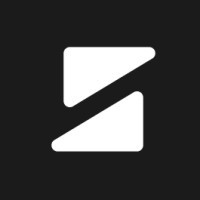 Zefir
Operations
Paris, France
Posted on Tuesday, April 25, 2023
Selling or buying a home is complex, uncertain, and time-consuming. More than 20% of transactions fall through and sellers have an average of 6 counterparties to manage. Today, homeowners are trapped in their homes as moving feels overly complicated and stressful.
Zefir empowers European homeowners to break free and confidently move forward by making the home-selling and buying process fast, simple, and certain. We've secured €25M+ in funding from Sequoia Capital, the early investor behind tech powerhouses like Apple, Google, LinkedIn, Instagram, and WhatsApp.
Team
Our Operations team's mission is to optimize company performance while orchestrating seamless coordination across diverse teams. We spearhead crucial strategic and operational initiatives, driving our business unit's objectives to success.
This is an exciting opportunity to join a well-funded, rapidly-growing company at a pivotal moment: product-market fit is established, but the vast market potential remains largely untapped. Your mission is to prepare key business components to maintain a 20%+ monthly revenue growth rate.
You'll partner with diverse teams, including Growth, Sales, Account Executive, Product, and Engineering. Along the way, you'll work with experienced teammates, and early employees of top-tier French tech companies (e.g., Backmarket, Uber, Alan, Luko, etc.), eager to take on a new challenge by leveraging their expertise for even greater success.
Role
As an Operations intern, you'll be an essential member of our team, taking charge of a specific funnel scope. You'll conceive and implement innovative solutions and processes to achieve the targets you set.
Responsibilities 🙌
- Process Optimization
Fortify, harmonize, and scale processes for the Sales team, boosting efficiency and improving our conversion rate from lead creation to home acquired by an impressive 50%.
- Analytics
Establish and maintain Business Unit Acquisition dashboards to monitor activity, pinpoint issues, and empower teams to make informed decisions
- Collaboration
Join forces with Product, Sales, and Growth teams to execute high-impact initiatives, including test launches, new product and feature rollouts, and city expansions
- Project & Run Management
Expertly handle incoming requests from internal teams, addressing bug reports and evaluating improvement ideas for streamlined operations.
Preferred Experience ✅
- You are currently in a top-tier engineering or business school or equivalent and are looking for a gap year or an end-of-studies internship.
- You are structured and well-organized and have strong analytical skills. You are ready to get your hands dirty during the set-up phase and always come up with new solutions.
Our values 🔥
Committed Owners
We take responsibility for all aspects of our surroundings, including challenges and successes. We prioritize transparency and open communication. We prioritize the overall mission of our company over individual or team interests and give direct but kind feedback to build trust and respect.
Relentless Builders
We prioritize taking action. We adapt to new information in order to achieve success. We have a growth mindset and believe that we can improve through dedication and determination. We value those who are open to learning and adapting.
Simplicity Advocates
We prioritize clear communication and avoid bureaucracy and unnecessary processes. We use data to inform decision-making. We set verifiable goals and accept probabilities.
👀 If you want to know more about our values, check out the article written by our People & Talent Lead, Déborah
here
We are looking forward to hearing from you.
What kind of people work at Zefir? All kinds! Zefir is an equal-opportunity employer that has the awesome opportunity to hire talented teammates from a wide variety of backgrounds and experiences, and we're committed to a work environment of respect and kindness. We're united by Zefir's mission, and we celebrate our unique differences.