Sales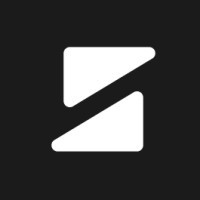 Zefir
Sales & Business Development
Paris, France
Posted on Wednesday, March 15, 2023
Selling or buying a home is complex, uncertain, and time-consuming. More than 20% of transactions fall through and sellers have an average of 6 counterparties to manage. Today, homeowners are trapped in their homes as moving feels overly complicated and stressful.
We are not a real estate agency. We fight against the traditional process of real estate and allow people to easily sell or buy a home in the way they want. We fight against complexity and uncertainty.
We've reinvented life's most important transaction with a simple new way to buy and sell real estate. Whether it's getting married, starting a family, or simply taking on a new job, we help people change their life in one simple, certain transaction.
The sales team is the driving factor behind revenue for Zefir. Every member of the Sales team directly affects Zefir's bottom line. The Sales Seller team is responsible for identifying and transforming net-new revenue through our existing leads base.
We've developed a unified culture, recognizing big wins daily and celebrating individual accomplishments. We make sure that top performers are recognized and built a competitive environment to keep the team motivated and unified.
The team's objectives:
- Reach 15% conversion from qualification call to signed customer.
- Reach 70 lead customer scores from sellers.
We are looking for demonstrated performance in a constantly changing, ambiguous environment, and problem-solving leadership with limited oversight. Ideal candidates will have experience and measurable success in a B2B Sales or account executive environment.
Responsibilities 🙌
- Manage a large portfolio of leads from qualification to customer onboarding.
- Uncover business needs, understand pains, and position Zefir as a compelling solution.
- Be an advisor to your customers by understanding their goals and defining plans of action.
- Hit weekly KPIs across a variety of touchpoints (email, phone, videoconference calls).
- Strategize on processes and methods to create revenue and improve customer experience.
- Identify the right specialist/support resources to bring into a deal, at the right time.
- Work closely with Sales Buyers, and Sales Agents to drive business growth.
Preferred Experience ✅
- Bachelor's/Master's Degree in Real Estate, Business, or related fields.
- 3+ years in real estate, sales, account management, or customer management.
- Experience establishing trusted relationships with current and prospective clients.
- Experience promoting a customer success focus in a "win as a team" environment.
- Capacity to produce new business, negotiate deals, and maintain healthy relationships.
Skills expected 😇
Strong communication and negotiation skills.
Strong customer and stakeholders management skills.
Strong organizational and project management skills.
Ability to work well under pressure and meet deadlines.
Ability to listen, solve conflict and customers' problems.
Proficient in Google Office Suite and CRM tools.
Positive attitude and ability to adapt to change.
Team player & competitive attitude.
Recruitment process 🤓
Screening with Sybille, Talent Acquisition. (30')
Technical interview with Pierre Henri, Sales Lead. (30')
Behavioural interview with Louis, Founder. (45')
Final Assignment with Valentin and Thomas, Sales Lead. (45')
Reference call
Offer 🥇
Our values 🔥
Committed Owners
We take responsibility for all aspects of our surroundings, including challenges and successes. We prioritize transparency and open communication. We prioritize the overall mission of our company over individual or team interests and give direct but kind feedback to build trust and respect.
Relentless Builders
We prioritize taking action. We adapt to new information in order to achieve success. We have a growth mindset and believe that we can improve through dedication and determination. We value those who are open to learning and adapting.
Simplicity Advocates
We prioritize clear communication and avoid bureaucracy and unnecessary processes. We use data to inform decision-making. We set verifiable goals and accept probabilities.
👀 If you want to know more about our values, check out the article written by Déborah, People & Talent Lead
here
Perks 🎁
Elegant office in the center of Paris (WeWork - 9e).
Remote-friendly environment.
Mac or PC & Fleex for your home setup.
Swile Lunch card with 11€/working day.
Swile Mobility card with 42€/month for your sustainable mobility needs (metro passes, car-pooling, free-service scooters, gas purchases...).
A monthly allowance of 20€ for buying books or subscribing to an audiobook service.
Alan Health insurance & prevoyance (100% covered for team members, partners, and kids).
One team-building day per month (hotel & transport paid for remote workers).
BSPCE (stock-option) for all with a 10-year equity option exercise period.