Account Executive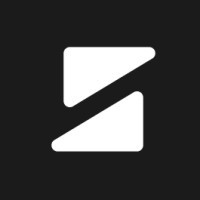 Zefir
Sales & Business Development
Paris, France
Posted on Monday, March 13, 2023
The team
The account executive team will be the driving factor behind revenue for Zefir. Every member of the Account Executive team directly affects Zefir's bottom line. The team will focus on proactively managing their portfolio while building long-lasting relationships with sellers and agents.
We will develop a unified culture, recognizing big wins daily and celebrating individual accomplishments. We will make sure that top performers are recognized and will build a competitive environment to keep the team motivated and unified.
🏡 The team's objectives
Reach 70% of your homes sold in less than 90 days post-customer acquisition.
Reach 60 NPS for home sellers, agents, and buyers.
🥸 The candidate
We are looking for demonstrated performance in a constantly changing, ambiguous environment, and problem-solving leadership with limited oversight. Ideal candidates will have experience and measurable success in a real estate sales or account executive environment, and experience completing complex transactions from end to end with multiple stakeholders.
🎯 The missions
◦ Manage a large portfolio of residential RE assets from acquisition to the final act of sale.
◦ Develop end-to-end relationships with multiple stakeholders (top agents, sellers).
◦ Navigate local territories to find top agents, build champions, generate buyers, and close.
◦ Be an advisor to your customers by understanding their goals and defining plans of action.
◦ Align multiple stakeholders such as home sellers, local agents, and home buyers.
◦ Strategize on processes and methods to create revenue and improve customer experience.
◦ Identify the right specialist/support resources to bring into a deal, at the right time.
◦ Work closely with Sales Sellers, Sales Buyers, and Sales Agents to drive business growth.
🧑‍🏫 The background
◦ Bachelor's/Master's Degree in Real Estate, Business, or related fields.
◦ 3+ years in real estate, sales, account management, or customer management.
◦ Experience establishing trusted relationships with current and prospective clients.
◦ Knowledge of the local real estate market and a network of contacts is a plus.
◦ Experience with online real estate platforms and reselling methods is a plus.
◦ Ability to produce new business, negotiate deals, and maintain healthy relationships.
◦ Experience promoting a customer success focus in a "win as a team" environment.
💫 The skills
◦ Strong communication and negotiation skills.
◦ Strong customer and stakeholders management skills.
◦ Strong organizational and project management skills.
◦ Proficient in Google Office Suite and CRM tools.
◦ Ability to work well under pressure and meet deadlines.
◦ Ability to listen, solve conflict and customers' problems.
◦ Positive attitude and ability to adapt to change.
◦ Team player & competitive attitude.
💪 The hiring process
The process will be designed to be light and quick to complete.
You'll complete a case study in 2 hours and a technical interview in 1h with Pierre Henri Fournier.