Junior Guest Operations Coordinator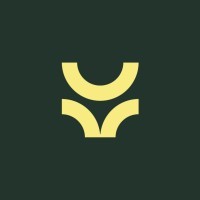 Ukio
Operations
Madrid, Spain
Posted on Tuesday, November 21, 2023
About Ukio |
We are one of the most promising startups of 2023 with headquarters in Spain. We were founded in Barcelona, and since then, we've expanded to include offices in Madrid, Lisbon, Berlin, and Paris. This is only the beginning as we've got our sights set on spreading to the rest of Europe and later to include other continents as well 🚀.
Ukio's mission is to empower individuals to live where they want, when they want 🌎. We do this by disrupting the traditional residential real estate market, providing fully furnished and artfully designed apartments for stays starting at one month. We remove all the hassle around finding a rental with no long-term contracts, security deposits, broker fees, moving/buying furniture, etc., giving choice and flexibility to allow people to plant their roots anywhere 💥.
Backed by Europe's best Venture Capital firms, this year will be vital in our growth as we look to further build out our team, further establish ourselves in our current markets, and expand our reach into multiple new markets 🔥. We are currently ranked in the top 10 startups in Spain by Linkedin, and we have successfully raised a Series A investment round of €27 million that will help propel our growth throughout Western Europe and bring us closer to reaching our goals🥇.
Our culture |
We honor diversity, compassion, and honesty above all else in our team. We've already got a great mix of dedicated, collaborative, and results-driven people and are looking for more like minded folks to join our team. In true startup fashion, we always embrace the unknown and grant full autonomy to our team members to act as the owners of their projects and tasks. We are creators who embrace dynamic environments and take on and build up projects from scratch.
Our team is composed of everyone from foodies to athletes, adventure seekers to art buffs. We know fun, and we always have a team event on our calendars, so are you ready to join us?
Role |
As a Guest Operations Coordinator you will directly assist our in- house guests with their queries and requests related to their reservation. This may include, but not limited to: make recommendations for local experiences or things to do on their stay, resolve any questions, deal with any challenge they might be facing and bridge any relevant communication with the Operations Team. You will help the core team with the creation of new processes and procedures to optimize our modus operandi.
You'll be given a high degree of autonomy and expected to deal with numerous challenges and opportunities along the way.
Responsibilities |
Manage entire guest experience from check-in to check-out which includes all guest communications and problem resolution;
Coordinate facilities specialists for daily tasks to perform on occupied units;
Manage and coordinate with third party service providers (i.e. plumbing, electricians, house cleaning, painters, carpenters etc.)
Update the PMS (Property Management System) with all occurrences and key guest information
Cross Sell additional services;
Log and track every service request in the platform
About you |
Advanced level of English and Spanish
1 - 2 years experience working on front desk/reception of hotels or in Customer Experience role
Strong analytical and problem-solving skills
Flexible, resilient and content with ambiguity and changes.
Confident with working in cross-functional teams.
Comfortable performing in a start-up environment.
Ukio's life benefits |
A challenging job at one of the fastest growing companies in Europe
Competitive annual gross salary, to be determined in line with your knowledge and experience
Bonus Scheme
Private Insurance
International working environment with many different nationalities
Work with talented, committed and supportive teammates
Team events and an amazing internal culture
Breakfast in the office, fruits, nutrition bars, free coffee and popcorn for whenever you feel like it!
Ukio's culture promotes and values each individual's contribution. Diversity and inclusion, it's a big topic for us, as such we encourage applications from individuals of all backgrounds, regardless of age, gender, ethnicity, disability, sexual orientation, gender identity, socio-economic background, religion and/or belief.
Sky's the limit for us. We're here to revolutionize your life. Be part of this revolution 🔥
We look forward to receiving your application!
For more information about Ukio, visit us at www.ukio.com and to keep up to date with UKIO's news, follow us on LinkedIn and Instagram!