Junior Project Operations Coordinator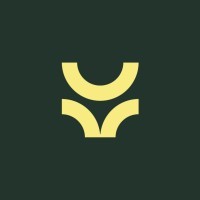 Ukio
Operations
Lisbon, Portugal
Posted on Tuesday, November 21, 2023
About Ukio |
We are one of the most promising startups of 2023 with headquarters in Spain. We were founded in Barcelona, and since then, we've expanded to include offices in Madrid, Lisbon, Berlin, and Paris. This is only the beginning as we've got our sights set on spreading to the rest of Europe and later to include other continents as well 🚀.
Ukio's mission is to empower individuals to live where they want, when they want 🌎. We do this by disrupting the traditional residential real estate market, providing fully furnished and artfully designed apartments for stays starting at one month. We remove all the hassle around finding a rental with no long-term contracts, security deposits, broker fees, moving/buying furniture, etc., giving choice and flexibility to allow people to plant their roots anywhere 💥.
Backed by Europe's best Venture Capital firms, this year will be vital in our growth as we look to further build out our team, further establish ourselves in our current markets, and expand our reach into multiple new markets 🔥. We are currently ranked in the top 10 startups in Spain by Linkedin, and we have successfully raised a Series A investment round of €27 million that will help propel our growth throughout Western Europe and bring us closer to reaching our goals🥇.

Our culture |
We honor diversity, compassion, and honesty above all else in our team. We've already got a great mix of dedicated, collaborative, and results-driven people and are looking for more like minded folks to join our team. In true startup fashion, we always embrace the unknown and grant full autonomy to our team members to act as the owners of their projects and tasks. We are creators who embrace dynamic environments and take on and build up projects from scratch.
Our team is composed of everyone from foodies to athletes, adventure seekers to art buffs. We know fun, and we always have a team event on our calendars, so are you ready to join us?
Role I
We are seeking a Junior Project Operations Coordinator to join our team in Lisbon.
In this role you will assist our Home Operations Supervisor I Manager on the day to day tasks when onboarding our "to-be" Ukio Homes.
In this operational role you'll be predominantly engaged in on-site activities within our apartments, ensuring that each Ukio Home adheres to the planned execution timeline and is guest-ready according to standards. Your presence in the field will be essential for seamless coordination with other departments like Supply, Design, and Guest Operations to achieve common cross -departmental objectives effectively.
We are a start-up, so you'll be given a high degree of autonomy and expected to deal with numerous challenges and opportunities along the way while embracing the Journey!
Main responsibilities
Contract and follow up on Utilities: water, electricity and internet.
Install and keep a record on electronic locks for each Ukio Home.
Guest-Ready Standards - Contribute to ensuring that each Ukio Home is guest-ready according to Ukio's standards and guidelines.
Coordination with Supply Department:
Apartment Keys & copies - make sure all different stakeholders have access to the apartment (painters, handyman, designers)
Documentation up to date so third party service providers could be contracted ( water, electricity, internet, insurance).
Coordination with Project Operations I Design:
Support both teams in logistics: making sure the Ukio van is available to move to the next project.
Coordinate accesses to present and future apartments.
Support handymen on Logistics making sure materials and transportation are coordinated for daily events at each apartment.
Other Tasks
Collaborate with Home Operations Lead on across markets projects that drive efficiency and optimization of the Operations.
Ad Hoc Tasks: Assist with ad-hoc tasks and projects as required by the Project Operations Manager and Coordinator.
Communication: Maintain clear and effective communication with the Project Operations team and other relevant departments, keeping all stakeholders informed about daily tasks developments.
Documentation: make sure all platforms and Drive are up to date with the latest information regarding the development of the current ongoing projects.
Autonomous Learning: Take the initiative to learn and adapt to the dynamic nature of a startup environment, tackling challenges and seizing opportunities with a high degree of autonomy.
About you |
You're recently graduated or are applying to your 2nd job.
You have one of these: experience in an operational role or experience in a startup.
Comfortable working under tight deadlines and multitasking.
"Hands-on" attitude, always with a smile on your face.
Eager to learn and with a keen eye for details.
Fluency in English and Portuguese.
Ukio's life benefits |
Private Health Insurance with MULTICARE
Food allowance with Coverflex
UKIO Anniversary gift
Team buildings and office events
Transportation card (transportation coverage for role that have traveling needed for their work tasks according to the internal policy)
Breakfast at the office, fruits, nutrition bars, free coffee/tea!
An amazing internal culture and no dress code!
International working environment with many different nationalities!
Ukio's culture promotes and values each individual's contribution. Diversity and inclusion, it's a big topic for us, as such we encourage applications from individuals of all backgrounds, regardless of age, gender, ethnicity, disability, sexual orientation, gender identity, socio-economic background, religion and/or belief.
Sky's the limit for us. We're here to revolutionize your life. Be part of this revolution 🔥
We look forward to receiving your application!
For more information about Ukio, visit us at www.ukio.com and to keep up to date with UKIO's news, follow us on LinkedIn and Instagram!