Revenue Data Analyst (internship)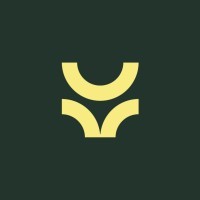 Ukio
IT, Data Science
Barcelona, Spain
Posted on Wednesday, November 15, 2023
About Ukio |
Ukio's mission is to empower individuals to live where they want, when they want 🌎.
We do this by disrupting the traditional residential real estate market, providing fully furnished and artfully designed apartments for stays starting at one month. We remove all the hassle around finding a rental with no long-term contracts, moving/buying furniture, security deposits, broker fees, etc. giving choice and flexibility to allow people to live where and when they want. 💥
We are a Barcelona based startup with offices in Madrid, Lisbon, Berlin and Paris! and soon we will conquer some more cities across Europe 🚀
Backed by Europe's best Venture Capital firms, the next year will be a critical phase in our growth as we look to further build out our team and expand into multiple new markets 🔥 . We have successfully raised a Series A investment round that will help propel our growth throughout Western Europe. 🥇
Our culture |
We honor diversity, compassion, and honesty above all else in our team. We've already got a great mix of dedicated, collaborative, and results-driven people and are looking for more like minded folks to join our team. In true startup fashion, we always embrace the unknown and grant full autonomy to our team members to act as the owners of their projects and tasks. We are creators who embrace dynamic environments and take on and build up projects from scratch.
Our team is composed of everyone from foodies to athletes, adventure seekers to art buffs. We know fun, and we always have a team event on our calendars, so are you ready to join us?
Role |
We are looking for a Revenue Analyst Intern to join our Revenue team and help us analyze all data from existing and new markets. The Revenue team is Ukio´s control tower for all business operations, responsible for optimizing Ukio´s pricing strategy as well as driving meaningful growth for all distribution channels. Every year we will expand into multiple new markets while continuing to optimize our existing portfolio.
You will be supporting the analytics team with the creation and analysis of different reports. To succeed in this role you will need to take initiative, manage your own projects, communicate clearly with other teams and strive to understand what drives our business.
Responsibilities |
Act as a bridge connecting our data output to the business users who depend on it. Grasp their goals and discover creative approaches to assist in achieving them efficiently.
Utilize your expertise in SQL to construct effective queries that transform raw data into easily digestible and valuable insights, transform in dashboards for easy visualization of stakeholders.
Empower users across the organization by helping them to better understand our data structure and how to extract the most value out of it.
Comprehend the processes of our business needs and proactively devise strategies to automate existing manual tasks.
About you |
An undergraduate or graduate degree with a technology / mathematics / economics major or minor; or the successful completion of a technical bootcamp.
A visualization enthusiast with a keen eye for detail and a talent for crafting compelling presentations tailored for technical and non-technical stakeholders.
High level of English, Spanish id preferable.
SQL knowledge and interest
Excellent Analytical Skills
High level of Excel and good knowledge of Office.
Time management and organization skills
Ability to work in teams
Flexible, resilient and content with ambiguity and changes.
Confident with working in cross-functional teams.
Comfortable performing in a start-up environment.
Ukio's life benefits |
A challenging job at one of the fastest growing companies in Europe
International working environment with many different nationalities
Work with talented, committed and supportive teammates
Flexible schedule and no dress code!
Team events and an amazing internal culture
Breakfast in the office, fruits, nutrition bars, free coffee and popcorn for whenever you feel like it!
Ukio's culture promotes and values each individual's contribution. Diversity and inclusion, it's a big topic for us, as such we encourage applications from individuals of all backgrounds, regardless of age, gender, ethnicity, disability, sexual orientation, gender identity, socio-economic background, religion and/or belief.
Sky's the limit for us. We're here to revolutionize your life. Be part of this revolution 🔥
We look forward to receiving your application!
For more information about Ukio, visit us at www.ukio.com and to keep up to date with UKIO's news, follow us on LinkedIn and Instagram!