Guest Experience Specialist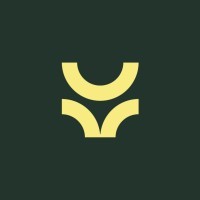 Ukio
Customer Service
Barcelona, Spain
Posted on Wednesday, October 18, 2023
About Ukio |
We are one of the most promising startups of 2023 with headquarters in Spain. We were founded in Barcelona, and since then, we've expanded to include offices in Madrid, Lisbon, Berlin, and Paris. This is only the beginning as we've got our sights set on spreading to the rest of Europe and later to include other continents as well 🚀.
Ukio's mission is to empower individuals to live where they want, when they want 🌎. We do this by disrupting the traditional residential real estate market, providing fully furnished and artfully designed apartments for stays starting at one month. We remove all the hassle around finding a rental with no long-term contracts, security deposits, broker fees, moving/buying furniture, etc., giving choice and flexibility to allow people to plant their roots anywhere 💥.
Backed by Europe's best Venture Capital firms, this year will be vital in our growth as we look to further build out our team, further establish ourselves in our current markets, and expand our reach into multiple new markets 🔥. We are currently ranked in the top 10 startups in Spain by Linkedin, and we have successfully raised a Series A investment round of €27 million that will help propel our growth throughout Western Europe and bring us closer to reaching our goals🥇.
Our culture |
We honor diversity, compassion, and honesty above all else in our team. We've already got a great mix of dedicated, collaborative, and results-driven people and are looking for more like minded folks to join our team. In true startup fashion, we always embrace the unknown and grant full autonomy to our team members to act as the owners of their projects and tasks. We are creators who embrace dynamic environments and take on and build up projects from scratch.
Our team is composed of everyone from foodies to athletes, adventure seekers to art buffs. We know fun, and we always have a team event on our calendars, so are you ready to join us?
Role |
We are looking for a Guest Experience Specialist to join our Ukio team in Barcelona. You will play a pivotal role in ensuring our guests have a seamless and memorable stay in our apartments. You will be the voice of our company, responsible for delivering exceptional customer service, addressing guest inquiries and concerns, and enhancing the overall guest experience. Your excellent communication skills and your fluency in English and Spanish will be vital in raising the bar on Ukio's service standards.
Join our team as a Guest Experience Specialist and be an integral part of creating exceptional stays for our guests in our extensive apartment portfolio across Europe. Your dedication to ensuring guest satisfaction will be rewarded with a fulfilling and exciting career in this nascent industry.
Responsibilities |
Guest communication:
Respond promptly and professionally to guest inquiries, concerns and requests via phone, email and online platforms
Provide information about apartment features, amenities, local attractions and services
Answer check-in questions for new guests, provide information on keys and details on the access to apartments
Contact guests upon arrival to ensure a smooth check-in process
Arrange additional services for guests, such as transportation, housekeeping, reservation changes
Problem Resolution:
Act as a point of contact for guest issues or emergencies, such as maintenance requests and coordinate swift resolutions
Handle guest complaints effectively, demonstrating empathy and problem solving skills
Act as a point of contact for guest complaints and challenging situations, providing effective resolution and maintaining a high level of guest satisfaction and understanding when escalation of issues is necessary
Guest Feedback and Reviews
Encourage guests to leave reviews and feedback about their stay
Monitor Online reviews and ratings and take proactive measures to address any negative feedback
Maintaining long-lasting relations with business stakeholders
Documentation and Record-Keeping
Maintain accurate records of guest information, guest communications (queries and complaints) and apartment management information.
Cross-functional Collaboration:
Coordinate with guest operations, sales, finance, maintenance and other departments to ensure a seamless guest experience
Communicate guest needs and special requests to relevant teams
About you |
Professional fluency in English and Spanish (both spoken and written). Any additional language will be a plus.
Previous experience in hospitality, customer service, or a similar guest-facing role; face to face, by phone and written communication
Excellent written and verbal communication and interpersonal skills, with a friendly and welcoming demeanor and attitude.
Problem-solving abilities and the ability to handle difficult situations with professionalism and efficiency.
Attention to detail, organized, diligent and committed to maintaining high customer satisfaction.
Proficiency in using computer software for booking, communication, ticket management and record-keeping. Knowledge on Zendesk and Hubspot usage will be a plus.
Available to work Monday to Sunday on rotating shifts.
Flexible, resilient and content with ambiguity and changes.
Confident with working in cross-functional teams.
Comfortable performing in a start-up environment.
Ukio's life benefits |
Private Health Insurance with SANITAS
Flexible retribution with Payflow
UKIO Anniversary gift
Team buildings and office events
Transportation card (transportation coverage for role that have traveling needed for their work tasks according to the internal policy)
Breakfast at the office, fruits, nutrition bars, free coffee/tea and popcorn!
An amazing internal culture and no dress code!
International working environment with many different nationalities!
Ukio's culture promotes and values each individual's contribution. Diversity and inclusion, it's a big topic for us, as such we encourage applications from individuals of all backgrounds, regardless of age, gender, ethnicity, disability, sexual orientation, gender identity, socio-economic background, religion and/or belief.
Sky's the limit for us. We're here to revolutionize your life. Be part of this revolution 🔥
We look forward to receiving your application!