Business Development (Real Estate) Lead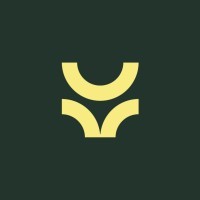 Ukio
Sales & Business Development
Paris, France
Posted on Tuesday, October 10, 2023
About Ukio |
Ukio's mission is to empower individuals to live where they want, when they want 🌎.
We do this by disrupting the traditional residential real estate market, providing fully furnished and artfully designed apartments for stays starting at one month. We remove all the hassle around finding a rental with no long-term contracts, moving/buying furniture, security deposits, broker fees, etc. giving choice and flexibility to allow people to live where and when they want. 💥
We are a Barcelona based startup with offices in Madrid, Lisbon, Berlin and Paris. Soon we will conquer some more cities across Europe 🚀
Backed by Europe's best Venture Capital firms, the next year will be a critical phase in our growth as we look to further build out our team and expand into multiple new markets 🔥 . We have successfully raised €27 million in our Series A investment round in 2022 that will help propel our growth throughout Western Europe. 🥇
Our culture |

We honor diversity, compassion, and honesty above all else in our team. We've already got a great mix of dedicated, collaborative, and results-driven people and are looking for more like minded folks to join our team. In true startup fashion, we always embrace the unknown and grant full autonomy to our team members to act as the owners of their projects and tasks. We are creators who embrace dynamic environments and take on and build up projects from scratch.
Our team is composed of everyone from foodies to athletes, adventure seekers to art buffs. We know fun, and we always have a team event on our calendars, so are you ready to join us?
Role |

We are seeking a Real Estate Business & Asset Developer to join our Supply Acquisition team in Paris. This position will be a key part of the path for our company in France bringing to the Ukio pipeline an extensive network of big residential Real Estate local companies, property developers, family officers, institutional property owners and independent landlords.
You will take the business to the next level. Your focus will be on the growth of new acquisitions whether they are individual units and buildings as well as navigating and developing the network of large investment funds and investors always advocating and driving a solid reputation for Ukio in the industry.
As a start-up, and with Ukio's unique culture you will be given a high degree of autonomy and expected to deal with numerous challenges and opportunities along the way.
Responsibilities |
Build an extense supply pipeline of apartments that meet Ukio´s standards.
Provide Ukio with a strong network of big residential Real Estate companies, property developers, family officers, institutional property owners and independent landlords.
Acquire and drive negotiations of long-term leases of high-quality apartments in desirable locations in Paris.
Manage and develop the existing relationships with property owners within the Ukio network.
Developing and identifying a shortlist of appropriate buildings.
Secure multi-unit deals of high-quality apartments.
Advocate and drive a strong reputation for Ukio in the sector.
Work and partner with various departments in effectively resolving landlord enquiries, challenges, and contracts.
Maintain the Paris city UKIO standards by keeping the link with all stakeholders.
Prepare reports by collecting, analyzing, and summarizing data.
About you |
You have at least 3-5 years of experience working in real estate (residential or property development), in Paris.
In depth knowledge and familiarity with the real estate market with an extensive network to bring to Ukio.
The knowledge of the consultancy/insurance/ real estate funds industries) is a plus.
Strong network in residential real estate in Paris.
Proven track record of managing complex legal residential leases.
Skilled negotiator and relationship manager.
Proven track record of excellence in surpassing sales targets
Excellent communication skills in French both verbal and written.
Advanced English.
Flexible, resilient and content with ambiguity and changes.
Confident with working in cross-functional teams.
Comfortable performing in a start-up environment.
Ukio's life benefits |
Private Health Insurance with KLESIA
Food allowance with Swile
UKIO Anniversary gift
Team buildings and office events
Transportation card (transportation coverage for role that have traveling needed for their work tasks according to the internal policy)
Breakfast at the office and free coffee/tea!
An amazing internal culture and no dress code!
International working environment with many different nationalities!
Ukio's culture promotes and values each individual's contribution. Diversity and inclusion, it's a big topic for us, as such we encourage applications from individuals of all backgrounds, regardless of age, gender, ethnicity, disability, sexual orientation, gender identity, socio-economic background, religion and/or belief.
Sky's the limit for us. We're here to revolutionize your life. Be part of this revolution 🔥
We look forward to receiving your application!