Product Operations Specialist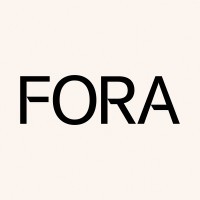 Fora
Product, Operations
New York, NY, USA
Posted on Thursday, November 2, 2023
About Fora
Hi, we're Fora. We're reimagining the travel advisor industry with fresh eyes, and building a travel agency that is modern, inclusive, tech-enabled and well, cool.
Fora is a next-generation travel platform that, through training and tools, enables anyone to become a travel agent. Fora's mission is to empower 100,000 entrepreneurs to transform their passion for travel into revenue, and we're doing it by curating the most incredible experiences for travelers.
Fora was founded in 2021 by travel entrepreneurs Henley Vazquez, Jake Peters and Evan Frank – who shared one big idea. Since then, we've grown to a team of 35+ full-time employees, with an office headquarters in Tribeca, New York City.
We are fortunate to be backed by an incredible group of investors and are looking for more talented and mission-driven individuals to join our team.
About the Role
We are seeking a highly motivated and organized Product Operations Specialist to join our growing Tech & Product team. Product Operations is a key link between our Product/Engineering and non-technical teams. You will work closely with our user experience teams to contribute to our company's growth and operations, assisting with technical support requests and the ever growing opportunities to elect internal and product workflows to optimize.
As someone who sits at the intersection of tech, operations, and finance, in this role you will:
Handle technical support tickets from our users: Diagnose, troubleshoot, and collaborate with ops, Product, and Engineering to solve technical issues and bugs

Work with user support teams to deliver process improvements and aid in assessing operational workflows

Support as needed in resolving data and process defects that impact users' experience within our platform
By the end of your first 4-6 weeks, you should have a good lay of the land. That means understanding our tech and support platforms and the main operational processes that involve them. You'll be independently capable of investigating and reporting bugs, helping with regression testing, and you'll be on your way to building strong relationships in Tech and Ops.
By the end of your first 3 months, You will primarily focus on handling support tickets within the Product Operations team, ensuring the smooth operation of our ticketing system and providing high-quality support to our users.
This role is a great opportunity for someone who thinks of themselves as a tech enthusiast and problem solver. Fora has strong momentum and you will play a key part in what it means to scale as a fast growing tech company: both in terms of internal operations and the impact that has on Fora advisors and their experience.
In this role you will report to our Product Operations Associate, who is based in NYC and works a hybrid remote / in-office schedule. Ideally you live in the area and can come join us for three days a week in lower Manhattan.
About You
Above all, you're an empathetic and people-oriented problem solver. Because this role is so much about enabling others, empathy, communication, and collaboration are key to your success, together with the technical savvy to build solutions.
To be successful we believe you need 1-3 years of professional work experience; ideally 1+ year of experience within an Operations position
Creative problem solving - including being a great diagnostician to get to root issues

Has tech "intuition" and can learn new tech platforms quickly

Strategic thinker with the ability to "work backwards" from high-level goals to create actionable plans

Excellent communication skills with with both technical & non-technical stakeholders - spoken & written
The strongest candidates will also likely have some if not all of the following skills:
Independent project management, from project scoping to completion

Enjoy helping other people solve problems

Ability to pick up new technical skills and platforms quickly

Experience or strong willingness to learn Excel/Gsheets

Experience in process documentation is preferred

Knowledge of support ticketing systems like Zendesk, Front, Kustomer, etc., (bonus) admin experience in ≥1
Salary range is $55-65k + equity.
We pride ourselves on our great benefits, including:
Unlimited PTO

Health Insurance (including an option completely covered by Fora HQ)

Dental & Vision Insurance

One Medical Membership

401k plan

Commuter Benefits

Supplemental Life Insurance

Stock Options
This role is based in New York City with a hybrid WFH & office schedule.
--
WORK AUTHORIZATION
You must have authorization to work in the United States. Fora is unable to assist applicants with obtaining work authorization.
EQUAL OPPORTUNITY
Fora is committed to an equitable hiring process and an inclusive work environment. BIPOC and traditionally underrepresented candidates are strongly encouraged to apply. We will not discriminate and will take action to ensure against discrimination in employment, recruitment, advertisements for employment, compensation, termination, upgrading, promotions, and other conditions of employment against any employee or job applicant on the bases of race, color, gender, national origin, age, religion, creed, disability, veteran's status, sexual orientation, gender identity, gender expression or any other characteristic protected by law.