Advisor Onboarding, Senior Manager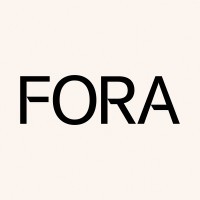 Fora
New York, NY, USA
Posted on Wednesday, November 1, 2023
About Fora
Hi, we're Fora. We're reimagining the travel advisor industry with fresh eyes, and building a travel agency that is modern, inclusive, tech-enabled and well, cool.
Fora is a next-generation travel platform that, through training and tools, enables anyone to become a travel agent. Fora's mission is to empower 100,000 entrepreneurs to transform their passion for travel into revenue, and we're doing it by curating the most incredible experiences for travelers.
Fora was founded in 2021 by travel entrepreneurs Henley Vazquez, Jake Peters and Evan Frank – who shared one big idea. Since then, we've grown to a team of 35+ full-time employees, with an office headquarters in Tribeca, New York City.
We are fortunate to be backed by an incredible group of investors and are looking for more talented and mission-driven individuals to join our team.
About the Role
We are looking for a strategic and data-oriented Advisor Onboarding Senior Manager to join our Advisor Experience team. This role will be responsible for every element of the advisor experience for our newest advisors, from the moment they join Fora through their first formal Training touchpoints. This person will collaborate closely with other members of the Advisor Experience, Advisor Sales and Product teams.
Merging marketing strategy, data and analysis capabilities, stellar communication and problem-solving skills, the Advisor Onboarding Senior Manager will understand and internalize the emotional journey of advisors, define the user experience to drive desired behaviors and execute day-to-day onboarding including advisor-facing tasks. The Advisor Onboarding Manager will own this critical moment in an advisor's entrepreneurial journey in close collaboration with the Advisor Experience Marketing, Sales & Product teams, analyzing and evolving our approach constantly. This role is responsible for creating and maintaining momentum throughout the onboarding process with extreme attention to every touchpoint, communications, and behavior to make an advisor's first experiences with Fora exceptional.
Successful candidates will exhibit a unique blend of sales and marketing capability merged with deep business strategy, systems thinking, data analysis and empathy for our advisors. The impact of a well-onboarded advisor will be understood through connecting with other advisors in the community, completing onboarding actions, and making their first booking as well as longer term metrics like NPS and LTV. The ideal candidate has strong people skills, a passion for supporting and empowering entrepreneurs, and is tech-savvy, with knowledge of product management.
This role will report to the Head of Advisor Experience.
Responsibilities
Strategy
Lead and own the onboarding pipeline from the moment an advisor joins through the early stages of completion of training certification

Envision, build and iterate on the best advisor journey strategy, content, and user experience to drive behavior across the advisor portal, onboarding calls, email campaigns, and community spaces.
Implementation
Developing scalable strategies, processes and automations that work for 800 people and thousands of people per month

Implement onboarding advisor experience strategy which seamlessly moves from subscription to first booking and beyond in partnership with advisor sales and product teams

Act as a liaison between advisors and HQ in advisors' earliest days

Establish and maintain strong relationships with our community of advisors and bridge the experience between Advisor Sales and Training & Development

Reimagine and consistently optimize advisor onboarding in partnership with marketing, operations, and product, and across the Advisor Experience team

Identify key segments of advisors in the sales pipeline

Ensure smooth and scalable data and insight transfer

Devise differentiated onboarding advisor experiences based on experience, expectations, motivation, and needs
Impact & Analysis
Own advisors' performance and business KPIs throughout the onboarding process including:

14-, 30- and 60-day activation (booking) rates as the primary goal

% of activation dollars/total bookings

% of advisors complete their onboarding process

% of advisors who begin their Certified Training

Propose new solutions and improve advisor KPIs in their first 90 days.

Own and actively communicate advisor insights in order to translate them into training, community, tech and product strategies

Identify opportunities for PR, social and content highlighting our unique community
Salary Range $120-135k + equity
About You
At least 7-8 years of experience with 3-4 years in a lifecycle marketing role, with a preference for membership-, service- or subscription-based businesses

A world class storyteller with excellent written, verbal and visual communication skills who can concisely spin a narrative around complex concepts to different audiences

A people person; Our advisors come from all walks of life and this role will have extensive direct contact with them

Agility with data and analytics, including building your own views and analysis within business intelligence tools such as Metabase

Familiarity and ease with CRM systems like Hubspot and CX platforms like Kustomer

Experience with customer segmentation and building differentiated experiences

An ability to juggle multiple priorities, and their resourcing, in a fast-paced, dynamic environment with a strong bias for action

Obsessed with customer success and empowering others

Super organized, detail-oriented

Intellectually curious with a growth mindset
We pride ourselves on our great benefits, including:
Unlimited PTO

Health Insurance (including an option completely covered by Fora HQ)

Dental & Vision Insurance

One Medical Membership

401k plan

Commuter Benefits

Supplemental Life Insurance

Stock Options
This role is based in New York City with a hybrid WFH & office schedule (Tuesday thru Thursday are our in-office days, with flexibility for Monday/Friday at your preference).
Fora is backed by Forerunner, Insight Partners, and Heartcore.
--
WORK AUTHORIZATION
You must have authorization to work in the United States. Fora is unable to assist applicants with obtaining work authorization.
EQUAL OPPORTUNITY
Fora is committed to an equitable hiring process and an inclusive work environment. BIPOC and traditionally underrepresented candidates are strongly encouraged to apply. We will not discriminate and will take action to ensure against discrimination in employment, recruitment, advertisements for employment, compensation, termination, upgrading, promotions, and other conditions of employment against any employee or job applicant on the bases of race, color, gender, national origin, age, religion, creed, disability, veteran's status, sexual orientation, gender identity, gender expression or any other characteristic protected by law.