Project Manager, Marketing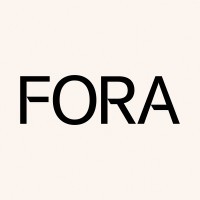 Fora
Marketing & Communications, Operations
New York, NY, USA
Posted on Saturday, August 19, 2023
Hi, we're Fora. We're reimagining the travel advisor industry with fresh eyes, and building a travel agency that is modern, inclusive, tech-enabled and well, cool.
Our mission is bold. We're here to empower 100,000 entrepreneurs to transform their passion for travel into a totally fun new career, and we're doing it by curating the most incredible experiences for travelers.
We're proud to have been named as one of Fast Company's Most Innovative Companies. You can read about us in Condé Nast Traveler, where we were featured as one of the 56 Bright Ideas of Travel in 2022 and Phocuswire, where we were named as one of the hot 25 startups of 2023.
Fora was founded in 2021 by three travel entrepreneurs – Henley Vazquez, Jake Peters and Evan Frank – who shared one big idea. Since then, we've grown to a team of 25+ full-time employees, with an office headquarters in TriBeCa, New York City.
We are fortunate to be backed by an incredible group of investors and are looking for more talented and mission-driven individuals to join our team.
About the role
We're seeking a highly organized and dynamic Project Manager, Marketing who is well-versed in managing a wide spectrum of marketing & communication campaigns. The Project Manager, Marketing will take ownership over planning & producing marketing campaigns for Fora, ensuring that marketing campaigns are produced with an eye for detail, quality & timeliness.
The ideal candidate is a creative problem solver who has experience in empathetic team management in parallel to staying on top of fast-paced deadlines. We're looking for a smart, strategic candidate who understands the significance of prioritization, trade-offs & communication. We're looking for someone with a bias for action who can bring both organization and joy to a fast-paced, creative environment.
This is a highly dynamic role centered around content & marketing across several different verticals of the company. It is a unique opportunity to be a part of an early team developing in-house marketing with a mission-driven company.
The role reports to our Head of Marketing, a seasoned travel and marketing expert with a passion for fostering learning and growth amongst her team.
The role is mid- to manager-level role with opportunities for growth.
What you'll do...
Planning marketing campaigns alongside our Head of Marketing (which currently includes weekly video production & cornerstone creative campaigns).

Take ownership over the project management of our marketing campaigns, including creating and managing our content calendar.

Map out the tasks needed to bring our creative campaigns to life, ranging from creating press releases to crafting social media content.

Delegate those tasks to project team members, supervising those employees & ensuring marketing projects are completed on time and within budget.

Manage our in-house marketing team to stay on top of tight, detail-oriented (and let's face it: sometimes fluid) deadlines from start to finish.

Restructure roadmaps & game plans if/when campaigns shift or new priorities arise.

Bridge communications between our marketing team, PR agency & other verticals of the company (such as training, tech & community).

Help us to scale our workflow for future team growth.

Maintain an up-to-date knowledge of Fora & what sets us apart.

Bring creative ideas to the table for a variety of content-related projects.

Embrace a startup and Jack/Jane of all trades mindset, wearing different hats to support our marketing team.
Who you are…
At least 5 years experience in a project management role, ideally at a start-up/scale-up.

Stellar leadership & strategic planning skills.

Excellent project management, analytical & decision-making skills, including a confidence in prioritization.

Experience in Trello or another applicable project management solution (we use and love Trello).

Ability to set deadlines & manage multiple team members (and personalities) to produce best-in-class content.

Ability to juggle multiple projects at a time while maintaining a calm & kind approach.

Strong foundation in marketing initiatives, with an unwavering curiosity and eagerness to learn more.

Excellent written and verbal communication skills.

Obsessed with team success and empowering others.

Self-starter who thrives in a fast-paced, entrepreneurial environment.

Detail-oriented & super, super organized.

Strong analytical skills.

Inclusive nature with a strong desire to support a diverse community.

Strongly preferred:

Sharp eye for branding

Travel industry experience

Hotel- and design-obsessed
Stellar applications…
Showcase your personality.

Emphasize that you get our brand.

Illustrate your mission-driven, entrepreneurial mindset.
This is a full-time, mid- to manager-level with room for growth. It is based in New York City with a hybrid WFH & office schedule (Tuesday, Wednesday, Thursday are our Tribeca in-office days, with flexibility for Monday/Friday at your preference). Salary is commensurate with experience, with salary ranging from $90-110k. All Fora HQ members also have the optional opportunity to earn extra revenue on their own terms by booking travel as a Fora Advisor.
We pride ourselves on our great benefits, including: unlimited vacation, health insurance (including an option completely covered by Fora HQ), One Medical membership, dental & vision insurance, 401k plan, commuter benefits, supplemental life insurance and more. All employees also receive stock options – Fora is backed by Forerunner.
Think you have what it takes? Send us a stellar cover letter that showcases why you understand our brand, including insight on your background, career goals & what sets you apart from other candidates. Pro-tip: We love a good cover letter.
--
WORK AUTHORIZATION
You must have authorization to work in the United States. Fora is unable to assist applicants with obtaining work authorization.
EQUAL OPPORTUNITY
Fora is committed to an equitable hiring process and an inclusive work environment. BIPOC and traditionally underrepresented candidates are strongly encouraged to apply. We will not discriminate and will take action to ensure against discrimination in employment, recruitment, advertisements for employment, compensation, termination, upgrading, promotions, and other conditions of employment against any employee or job applicant on the bases of race, color, gender, national origin, age, religion, creed, disability, veteran's status, sexual orientation, gender identity, gender expression or any other characteristic protected by law.