Financial Operations Analyst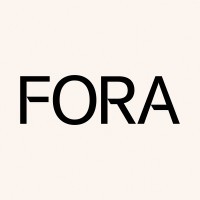 Fora
IT, Accounting & Finance, Operations
New York, NY, USA
Posted on Friday, August 4, 2023
About Fora
Fora is a next-generation travel booking platform which, through training and tools, enables anyone to become a travel agent. Fora's mission is to empower 100,000 new travel entrepreneurs: from stay-at-home moms to influencers, anyone with a passion for travel can become a Fora advisor.
Read more about our vision here.
Founded in 2021 by three experienced entrepreneurs, Fora has grown to a team of 30+ full-time employees with an HQ office in TriBeCa, New York City. We are fortunate to be backed by an incredible group of investors and are looking for more talented and mission-driven individuals to join our early team.
Some of our most recent accolades include being named one of Fast Company's Most Innovative Companies for 2023. You can read more about us in Condé Nast Traveler, where we were featured as one of the 56 Bright Ideas of Travel in 2022 and Phocuswire, where we were named as one of the hot 25 startups of 2023.
About the role
We're looking for an Analyst to join our Financial Operations team, which sits within the Finance org and plays a key role at the intersection of the Product, Finance and Advisor Experience functions. Your mandate in this role is operational excellence and scalability - ensuring we deliver a best-in-class experience for our partners and advisors through the financial operations lens as we 10x the number of advisors using the platform.
You will work closely with various departments to analyze data, identify and pursue automation efficiencies, and provide actionable insights to support decision-making. Your contributions will be integral to maintaining financial accuracy, optimizing processes, and driving the company's financial success.
As someone who sits at the intersection of finance, product, and operations, in this role you will:
Identify opportunities for operational efficiencies, including working closely with our Data and Engineering teams on constructing and implementing tech solutions, and building low/no-code solutions that relate to our payments infrastructure

Oversee offshore data team to ensure bookings are recorded timely and accurately; Performing high-level review of daily bookings and identifying/communicating key themes to leadership

Route inbound finance requests amongst appropriate teams and individuals

Help configure and administer our Invoicing and Payout tools, as well managing reporting out of them

Create and document processes to support financial operations and business needs as Fora scales

Various Ad-Hoc analyses as required
By the end of your first 4-6 weeks, you should have a good sense of the bookings lifecycle. That means understanding how we get from booking to collection of revenue, the main operational processes that involve them, and an inventory of observed needs or pain points. You should also have a shortlist of quick win improvements that you've started to address, and be on your way to building strong relationships in Tech and Ops.
By the end of your first 3 months, you should be starting to solve some of the more complex needs - likely involving integrations and/or automations that save meaningful time or confusion. You should also be reporting regularly on your KPIs.
This role is a great opportunity for someone who thinks of themselves as a 'chief problem solver.' Fora has strong momentum and you will play a key part in what it means to scale an early stage company: both in terms of internal operations and the impact that has on Fora advisors and their experience.
About you
Above all, you're an analytical and people-oriented problem solver. Because this role is so much about enabling others, empathy, communication, and collaboration are key to your success, together with the technical savvy to build solutions.
To be successful we believe you need 1-3 years experience in some combination of high-growth startup, investment banking, Big 4 or consulting environments, with the following demonstrated skills and qualities:
Strong strategic, big picture, analytical and problem-solving skills. Intellectually curious and growth mindset

Strong numerical aptitude with high degree of attention to detail

Excellent written and verbal communication skills

Excellent organizational Skills; Ability to manage multiple tasks and prioritize effectively in a fast-paced environment

Ability to collaborate effectively with cross-functional teams and build positive relationships with travel advisors, external stakeholders, and amongst the organization

A true team player, good collaborator, and trustworthy colleague

Creative problem solving - including being a great diagnostician to get to root issues

Systems thinking and documentation

Comfortable working with large data sets



The strongest candidates will also likely have some if not all of the following skills:
Independent project management, from project scoping to completion

Analytical "chops" – technically capable in Excel/Gsheets

Experience with visualization tools such as Metabase/Tableau

Experience building no-code/low-code solutions
Benefits & perks
This role is full-time, based in New York City with a hybrid WFH & office schedule (Tue-Thurs). We offer unlimited vacation, health/dental/vision insurance, One Medical membership, 401(k), commuter benefits, supplemental life insurance, and more. The annual salary range for this role is $80-120k commensurate with experience and includes equity options.
--
WORK AUTHORIZATION
You must have authorization to work in the United States. Fora is unable to assist applicants with obtaining work authorization.
EQUAL OPPORTUNITY
Fora is committed to an equitable hiring process and an inclusive work environment. BIPOC and traditionally underrepresented candidates are strongly encouraged to apply. We will not discriminate and will take action to ensure against discrimination in employment, recruitment, advertisements for employment, compensation, termination, upgrading, promotions, and other conditions of employment against any employee or job applicant on the bases of race, color, gender, national origin, age, religion, creed, disability, veteran's status, sexual orientation, gender identity, gender expression or any other characteristic protected by law.