Head of Data & Insights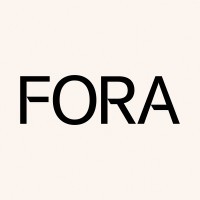 Fora
IT
New York, NY, USA
Posted on Saturday, July 22, 2023
At Fora, we're reimagining the travel advisor industry. Our mission is bold. We want to empower >100,000 entrepreneurs to transform a passion for travel into income, and we're doing it by building a travel agency that is modern, inclusive, tech-enabled and, well, cool. Read more about our founding vision here.
Founded in 2021 by three experienced entrepreneurs, Fora has grown to a team of 30+ full-time employees with an HQ office in TriBeCa, New York City. We are fortunate to be backed by an incredible group of investors and have been recognized by FastCompany, Condé Nast Traveler, and Phocuswire as one of the most innovative new companies in travel.
About the role
Fora is looking for an experienced Head of Data and Insights to join our growing team. Your mandate at the start (first 2-4 months) will be to dive in quickly to take over a set of existing analyses and deliver several known goals on the data roadmap, including:
Join data from multiple external sources with our in-house data
Outline, build, and deliver a data governance and permissioning plan using either our BI platform or another solution of your choice
Partner with the analyst and CEO to find a way to [scalably] deliver monthly insights to preferred supplier partners
Take over a set of core queries (models/derived tables), dashboards, and a few Google sheets we use to run and monitor the business
As you get your feet under you (month ~3-4), you will start to define and deliver on the data roadmap. Ongoing, that will include:
Make all core business data available to query and join with other data in our BI tool in a way that allows non-query users to self-serve on ad-hoc analysis needs
Own board- and investor-level reporting and insights
Review Product and Engineering development documentation to ensure we are building in line with data best practices and in-house norms
Figure out and help to maintain bi-directional data flows between our data warehouse / in-house tech and third-party operational tools used by Sales and Support (collab with Eng)
Bonus: Prototype product ideas with data and low-code tools before things move to full development
You will join a strong and cohesive Tech team that includes Engineering, Product, Product Operations, and Data. We have experienced leaders and promising junior talent across all. Our current data organization includes a VP spanning Product Operations and Data, together with a mid-level Insights Analyst. We're excited to bring on a fully dedicated, experienced hire to accelerate the role and impact of Data within Fora. It will be your Data function to shape.
In this role you will report to the VP, Product Ops & Data, who is based in NYC and works a hybrid remote / in-office schedule.
About you
This role is a great fit for someone who derives innate satisfaction from a well-written query and clearly-visualized analysis. The Fora environment is high-growth: that brings excitement and positivity, as well as ambiguity to structure out as we go. You will need to be an independent thinker and problem solver, confident in understanding and piecing together disparate source data to form a bigger picture whole that can power Fora and its people: customers, staff, and investors alike.
We believe you need the following demonstrated skills and qualities to succeed in this role:
5+ years data-specific experience in some combination of high-growth, startup, tech, or consulting environments
SQL-proficient (you will inherit queries) and able to operate in Google Sheets (possible bonus: some Google Apps Scripting)
Data visualization that delivers insight to any audience
Data governance best practices
Knowledge of Insights tools like Periscope, Looker, Metabase, etc. and experience using at least one
Independent problem solver with keen attention to detail - someone who can figure things out from scratch
Top notch listener - you have to be able to understand user needs
Communication with both technical & non-technical stakeholders - spoken & written
The strongest candidates will also likely have some if not all of the following skills:
Acquisition marketing and/or e-comm analytical experience
Independent project management and experience managing a roadmap and / or backlog

Benefits & perks
This is a full-time role based in New York City with a hybrid WFH & office schedule (3 days office). Our benefits include unlimited vacation, health/dental/vision insurance, One Medical membership, 401(k), commuter benefits, supplemental life insurance, and more. Compensation for this role is $150-$175k, depending on experience, and will come also with equity options.
--
WORK AUTHORIZATION
You must have authorization to work in the United States. Fora is unable to assist applicants with obtaining work authorization.
EQUAL OPPORTUNITY
Fora is committed to an equitable hiring process and an inclusive work environment. BIPOC and traditionally underrepresented candidates are strongly encouraged to apply. We will not discriminate and will take action to ensure against discrimination in employment, recruitment, advertisements for employment, compensation, termination, upgrading, promotions, and other conditions of employment against any employee or job applicant on the bases of race, color, gender, national origin, age, religion, creed, disability, veteran's status, sexual orientation, gender identity, gender expression or any other characteristic protected by law.