Sales Manager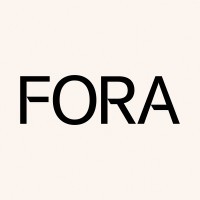 Fora
Sales & Business Development
New York, NY, USA
Posted on Tuesday, July 18, 2023
Hi, we're Fora. We're reimagining the travel advisor industry with fresh eyes, and building a travel agency that is modern, inclusive, tech-enabled and well, cool.
Our mission is bold. We're here to empower 100,000 entrepreneurs to transform their passion for travel into revenue, and we're doing it by curating the most incredible experiences for travelers.
Fora was founded in 2021 by three travel entrepreneurs – Henley Vazquez, Jake Peters and Evan Frank – who shared one big idea. Since then, we've grown to a team of 25+ full-time employees, with an office headquarters in TriBeCa, New York City.
We are fortunate to be backed by an incredible group of investors and are looking for more talented and mission-driven individuals to join our team.
About the role
We're seeking an enthusiastic and dynamic Sales Manager to support our proactive advisor sales recruitment effort. This candidate will work directly with our Head of Advisor Sales to maintain the advisor sales pipeline through both inbound and outbound efforts to our waitlist of 50k individuals who want to become Fora Advisors. Your primary responsibility to achieve ambitious sales targets and drive the growth of our advisor base while working collaboratively with the team. Our ideal candidate is a people person who is energized by a dynamic and challenging environment. If you are passionate about tech, travel and teamwork, this role is for you!
What You'll Do:
Take ownership of the sales cycle for both new and existing advisors, ensuring effective management and nurturing of advisor relationships

Identify and prospect new advisor leveraging industry knowledge and networks

Effectively present and communicate Fora's value proposition and the technical functionality of our products to potential advisors

Conduct thorough needs assessments and effectively communicate the value proposition of our products and services to potential advisors

Collaborate with cross-functional teams, including marketing and product, to drive customer success and satisfaction

Stay updated with industry trends, market dynamics, and competitive landscape to identify new business opportunities

Maintain accurate and up-to-date records of sales activities, opportunities, and customer interactions in CRM systems

Prioritize time and resources, focusing on both short-term and long-term sales goals



You're Right for the Role If…
You have 4-6 years of overall experience, with at least 2 years B2B sales or other similar position in travel, hospitality or tech

Strong understanding of the travel industry and/or startup ecosystem

Excellent interpersonal and communication skills, with the ability to build rapport and effectively present information to clients

Demonstrated ability to manage complex sales cycles and negotiate deals to achieve win-win outcomes

Goal-oriented mindset with a proven ability to meet and exceed sales targets

Highly self-motivated and driven, with a sense of urgency and persistence to achieve results

Strong problem-solving and analytical skills, with the ability to understand client needs and tailor solutions accordingly

Proficiency in using CRM systems and other sales productivity tools

A true team player, good collaborator, and trustworthy colleague
Stellar applications…
Showcase your personality.

Emphasize that you get our brand.

Illustrate your mission-driven, entrepreneurial mindset.
This is a full-time role. It is based in New York City with a hybrid WFH & office schedule. Salary ranges from $80k-100k.
We pride ourselves on our great benefits, including: unlimited vacation, health insurance (including an option completely covered by Fora HQ), One Medical membership, dental & vision insurance, 401k plan, commuter benefits, supplemental life insurance and more. All employees also receive stock options – Fora is backed byForerunner.
Read about us in Condé Nast Traveler, where we were featured as one of the 56 Bright Ideas of Travel in 2022 andPhocuswire, where we were named as one of the hot 25 startups of 2023.
--
WORK AUTHORIZATION
You must have authorization to work in the United States. Fora is unable to assist applicants with obtaining work authorization.
EQUAL OPPORTUNITY
Fora is committed to an equitable hiring process and an inclusive work environment. BIPOC and traditionally underrepresented candidates are strongly encouraged to apply. We will not discriminate and will take action to ensure against discrimination in employment, recruitment, advertisements for employment, compensation, termination, upgrading, promotions, and other conditions of employment against any employee or job applicant on the bases of race, color, gender, national origin, age, religion, creed, disability, veteran's status, sexual orientation, gender identity, gender expression or any other characteristic protected by law.